Lil' Bubba Spitfire EPC Curb Machine
Title:
Lil' Bubba Spitfire EPC Curb Machine
Financing Available
Get back in business with low monthly payment options.
Learn More
Product Details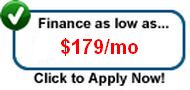 The Spitfire EPC is a larger version of the Hornet EP designed to make quick work of parking lot ribbon curb or extremely large landscape borders while feeding from a concrete truck. This machine will make curb up to 12"x12". The Spitfire EPC is not a substitute for the smaller Lil' Bubba Hornet EP, rather a compliment to it for the contractor that is expanding to the parking lot style curb market and wants to enjoy the same operation techniques they have already mastered with the EP. The EPC has all the same features as the EP with the addition of a hand brake for extruding curb on an incline.
All molds over 8" wide for the Spitfire EPC are made to order. A simple sketch, with dimensions, of mold profiles to fit your needs is all that is necessary to place an order. With the additional "EPC Mold Adapter" and the 5" Plunger Cap this machine will run all of our in-stock molds for the Hornet EP and the 24" garden walk.
Lil' Bubba Spitfire EPC Curb Machine includes one curb mold with trowels and operational manual with instructional DVD.