EdgeScape HD3 Equipment Package
Title:
EdgeScape HD3 Equipment Package
Financing Available
Get back in business with low monthly payment options.
Learn More
Product Details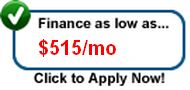 Edgescape HD3 Equipment Package includes a Custom-built 18 ft Steel Trailer with Aluminum sand bin and equipment corral to haul all the equipment AND at least 2.3 yards of sand and cement. Just like all the Lil Bubba Equipment packages 1 days training is included and the 3 main pieces of equipment and handtools are included. The Package 3 represents excellent savings of $2,404.00. This package is designed for those on a smaller budget but is a complete package to begin installing curb the day after training class. Every Lil' Bubba Package includes our Lifetime Free Mold Replacement* on the curbing molds purchased with your machine.
Package 3 consists of the following:
Lil' Bubba Hornet EP Curb Machine - with patented anti-bridging plunger
3 most popular standard curb molds with trowels and Lifetime Free Mold Replacement* 
Viper HD 9 HP Curb Trencher for fastest preparation
Titan Pro 8 Cubic foot - 8 HP Steel Drum Curb Mixer
18' Custom Steel Chassis and Aluminum Body Curbing Trailer
New 2020 Trailer features include Aluminum body and rails
Diamond Plate Aluminum Loading Ramp
Enviro-Friendly paint, Shade Umbrella Holsters, Step-ups on 4 corners and walkway both sides
Start-up stamping package with 9 stamp tools, rollers and Extreme Sprayer
One Day of Training at our facility in Orlando, FL
Small Pointing Trowel
Large Pointing Trowel
Joint Cutter
Joint Knife
10 x 1.5oz bags of CurbFiber
Picture Pack CD (or Drop Box access)
TV commercial DVD
250 Gloss Color Flyers
200 Gloss Color 4x6 Cards
Owners Manual and Instructional DVD
Lifetime Warranty and Technical Support
Owners Club for life. 10% discount on specific parts and CurbColor supplies.
All packages are customizable.
Call our office for shipping options.
*Only molds purchased new and on the same invoice as the purchase of your new Hornet EP Curb machine will be eligible for the Free Mold Replacement Warranty when they are worn out. (Being worn out is defined as the metal forming the mold surface being worn through, creating a visible perforation in the metal.) The worn-out mold must be returned to The Concrete Edge Co at customer's expense. Upon receipt of the worn out mold and confirmation of condition, The Concrete Edge Co at its discretion will refund the full purchase price of the replacement mold (less the shipping cost).